Matt Teel
REALTOR® - Team Lead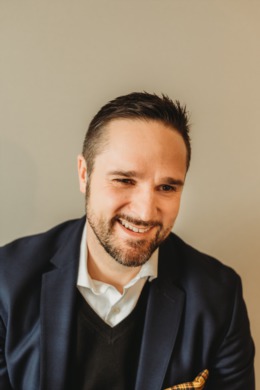 Born and raised in Medicine Hat, Matt's real estate career began in 2004 as a Real Estate assistant. In 2007 he began his own Real Estate journey and joined Royal LePage Community Realty, where he was surrounded by mentors, embraced opportunities, events and conferences to grow his knowledge and experience. With the business growing, he hired an assistant in 2012 with the aspiration to grow a team. Currently Matt is licensed in Residential, Rural, Commercial and Property Management and with his knowledge & 15 years of experience, leads a team of four, two REALTORS® and two assistants that work seamlessly together. If you're looking for a dedicated R EALTOR® with experience, knowledge, enthusiasm, strong family values & a passion for helping others, Matt & his team are pleased to assist you and you're family to provide a fantastic real estate experience!
With ten years in the Real Estate industry, I have the experience and knowledge to do my job, and do it well. My expertise can transform the difficulties of buying and selling into a fun and comfortable experience. Why struggle through on your own when you can use my insight, my dedication and my determination to ensure that you get what you want; how you want it. I am a bilingual (English, French) Canadian, Medicine Hat native and dedicated Real Estate Associate. I also enjoy being involved in the community, particularly with the local YMCA. In my spare time you can often find me on the squash courts or the at a golf course.
In today's challenging Real Estate market, your choice of Real Estate Professional does matter! For a greater probability of success you need a dedicated professional, one who can guide you through the process and be counted on to protect your investment! Get to know me, knowledgeable, results-oriented professional.

Whether you are purchasing, selling or wish to investigate the possibilities, I care about your needs and will take the time to provide personal attention and 100% client satisfaction.
I promise to provide the most professional, ethical and informed real estate services in the Industry. My most important assets are honesty and integrity, whereby my clients become my friends.
Sponsorships & Volunteering
Title Sponsor - YMCA/Gas City Pro AM Squash Tournament - January 2014 & 2015
Gold Sponsor - YMCA Strong Kids Camp Golf Tournament (Desert Blume) - 2010, 2011, 2012, 2013
Gold & Silver Sponsor - YMCA/Gas City Pro AM Squash Tournament - 2010, 2011, 2012, 2013
Awards
Diamond Award - Top 3% of Sales Associates in Royal LePage (Medicine Hat) 2014, 2015, 2016, 2018
Award of Excellence - Received for 5 or more consecutive years with sales awards - 2013 - 2018
Directors Platinum Award - Top 5% of Sales Associates in Royal LePage, (Medicine Hat, AB) 2012 - 2015
Pinnacle Club Award - Highest Achievable Sales Award - Medicine Hat Real Estate Board 2013, 2014, 2015
Awards History
2011 - Masters Club Award & Presidents Gold Award
2010 - Achievers Club Award & Presidents Gold Award
2009 - Achievers Club Award & Presidents
2008 - Presidents Gold Award
In his spare time you'll find Matt spending time with family and friends, on the squash court or golf course and being involved in the community, with the local YMCA being a particular focus